Chantilly Jam
Each month, I host a face painting and balloon jam at the Cici's Pizza in Chantilly. It is normally on the 2nd Monday of the month, but sometimes varies based on the holidays and my schedule.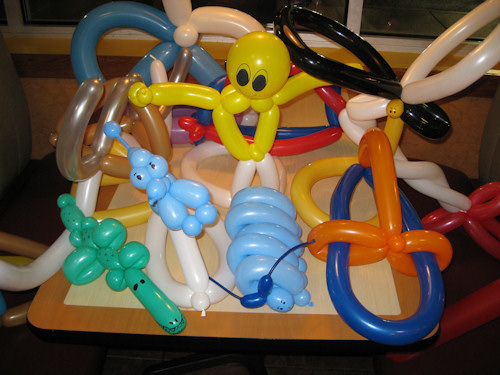 The jams begin with a casual conversation over dinner. This is an opportunity for participants to share ideas and ask questions of the others at the jam. Then at 7:00, the fun begins and we get to practice our balloons and face painting for the guests at Cici's Pizza. Bring your balloons and face painting supplies.
Face Painting and Balloon Jam in Chantilly
2nd Monday of each Month
Buffet from 6:00 – 7:00
Jam from 7:00 – Close
CiCi's Pizza Buffet
14392 Chantilly Crossing Lane
Chantilly, VA 20151
703-961-9100
Contact Mike Becvar – Mike – at – BalloonsByMike.com for the date of the next jam.